County of San Bernardino

Department of Public Health

Animal Care and Control

2014 Inspection on 2/20/2014

{Reports & Inspections}

{You can find all of this years reports and inspections here}

Below is the copy of our 2014 inspection by Animal Care & Control

Once again we received all PERFECT scores!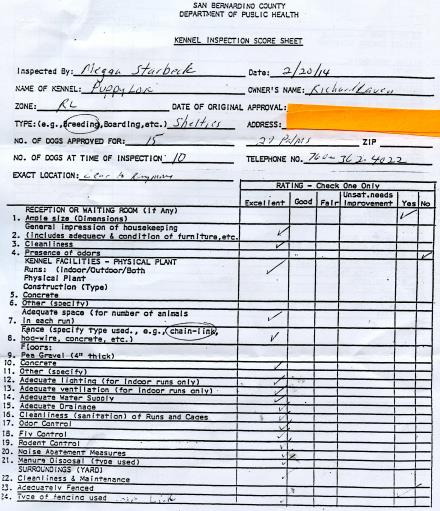 We have blocked out our address.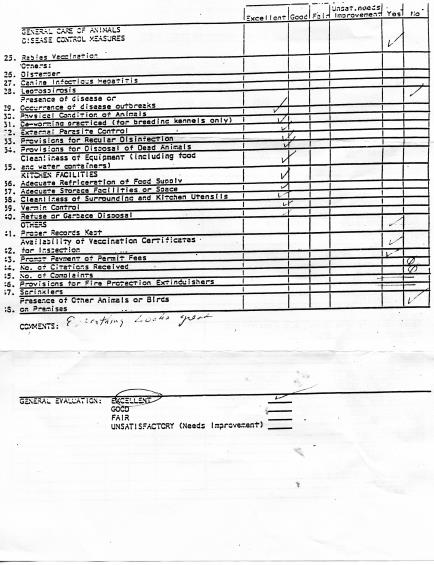 County of San Bernardino

Land Use Services - Code Enforcement

2016 Inspection on 2/25/2016

"Land Use Services" only gives a "Pass" /"No Pass" grade

and by approving the permit you know that you have passed!

Of course the Inspector was VERY HAPPY!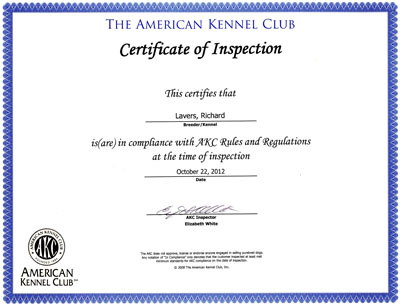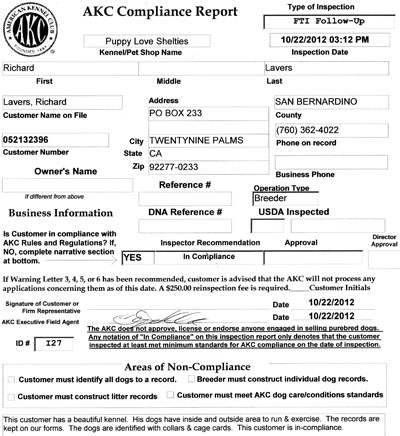 The American Kennel Club will come out periodically to inspect

(it IS NOT a yearly inspection).

American Kennel Club

Inspection on 10/22/2012

We were (of course) in FULL COMPLIANCE!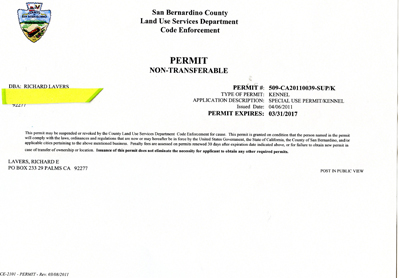 County of San Bernardino

Department of Public Health

Animal Care and Control

2016 Inspection on 2/25/2016